Day 2 (15 August 2017)- Time for Business

On our second day, we woke up to a lovely morning with clear blue sky and welcoming breeze. After having breakfast at the hotel, we assembled outside the office and met with our Mongolian colleagues Ganaa, Oyuka and Sayabold. The first agenda was a trip to the Power Plant; the 30 minute journey was quite pleasant and the surrounding was nothing but vast lands and a few industrial buildings, which is a very rare sight in Singapore, where almost every square inch is occupied by some form of infrastructure.
According to my colleague Adeline, who has traveled to Mongolia several times, she has only witnessed dehydrated lands ahd shriveled crops during her visits, and she was delighted to witness greenery for the first time there.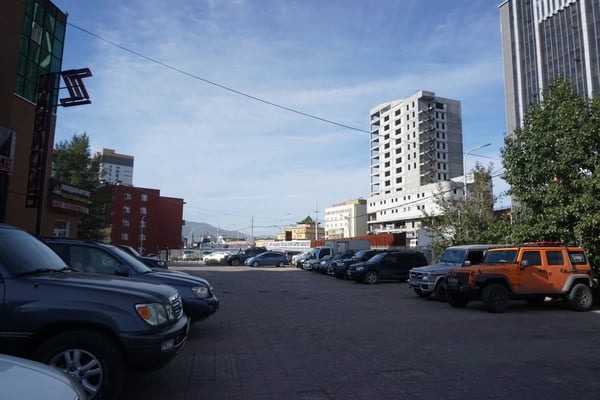 Fine weather outside the office on our second day in the city

Mongolia is a country gifted with bountiful lands and abundant natural resources such as coal, gold, and oil, and these deposits account for a large part of their industrial production in oil drilling, coal mining and gold mining. Another key industry in Mongolia is construction, due to the rapid rise of building and infrastructure development, construction can be seen at almost every area of the capital city.
There are a few power plants in Mongolia and most of them are coal-fired power generating units. These stations generate power and heat for Ulaanbaatar. Whilst most of the power stations are generated by coal, the country also has one hydroelectric power plant and one wind generated power station.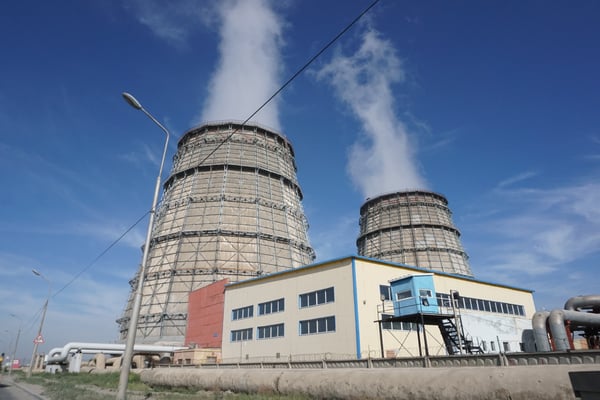 The exterior view of Power Plant
After visiting the Power Plant, we stopped by Yu Long Chinese Restaurant nearby the office for lunch with Mario and the team before heading out to visit our second customer- a company that caters heavy equipment to the agriculture and construction sectors. Through interacting with our customer, one interesting fact I have learned was that they undergo operation seasonally due to Mongolia's extreme temperature and all bearings of their machinery are completely replaced with new ones regardless of their condition. The reason is because the operation cannot risk having even one faulty bearing that could adversely affect the critical operation, so they would much rather replace a new set of bearings just to be safe.
We then had a warehouse tour where the heavy vehicles were stored and I was amazed by their size, their tires are as tall as the me.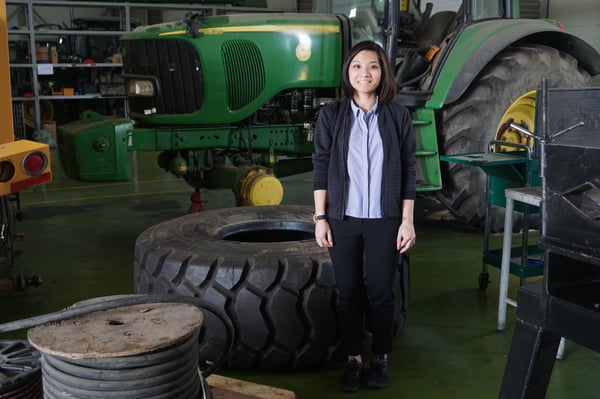 The size of the tire vs the pint-sized me

After a long day of visiting customers, we had our dinner at Dao, a Chinese Restaurant in a building next to our hotel. One of the highlight dishes was its Polenta Pancake (although a few of our colleagues disputed this claim). Made of cornmeal, it was rich in flavor and the grainy texture was really enjoyable.
Day 2: In a Nutshell
The second day has been a fruitful one as I was able to gain more insight and learned more about the key industries in Mongolia. Having a personal interaction with the local customers also allowed me to understand more about their business customs. Lastly to my relief, I finally retrieved my luggage after a one day delay.
Please feel free to share your thoughts with us, whether its about your experience (business or personal) in Mongolia, or if you have any interesting facts about the country, we would love to know, share them with us in the comments section below :)
Related posts:
My Journey in Mongolia (Part 1)
My Journey in Mongolia (Part 3)