I cannot be more grateful to have another wonderful opportunity to travel to our ASEAN counterpart- Indonesia for four days. A country blessed with the wonders of nature such as gorgeous long beaches, a tropical climate and beautiful islands, as well as a rich cultural heritage and palatable traditional food, it is no surprise why Indonesia is one of the world's most traveled tourist destination. This time, I was fortunate to travel to two different regions of Indonesia- Medan and the country's capital city- Jakarta.
Fun Fact: Indonesia has the fourth largest population in the world, at almost $270 million people and is a unique country that is made up of 18,307 islands with 139 volcanoes around its lands.
On the first day, my colleagues and I were bound for the flight to Medan early in the morning. It was a rather short journey as it only took 1.5 hours to get there and overall, it was a pleasant flight. Upon arrival, we were greeted by the warmth of the sun; the airport felt quite new and was larger than I expected. Local eateries and craft shops could be seen around the airport.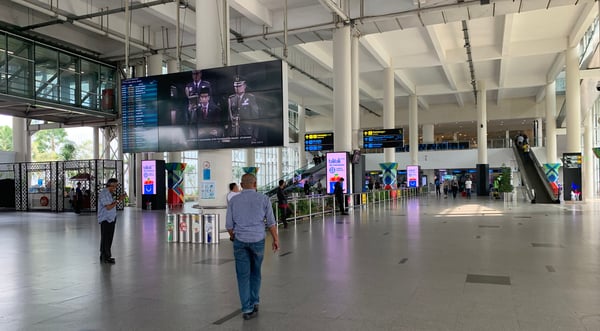 Medan Airport Arrival Hall
Leaving the airport, it was quite surprising that the driving journey to the city was quite smooth-sailing as the country is known to have congestion issues. We were taken by our Indonesian colleagues to have early brunch at a local coffee shop. I was excited to be able to experience first hand at authentic Indonesian food. Not to be deceived by the humble shopfront, the place is a popular dining place for the locals. We had one of the local favorites, duck noodles with homemade soup and it was an absolutely delightful meal.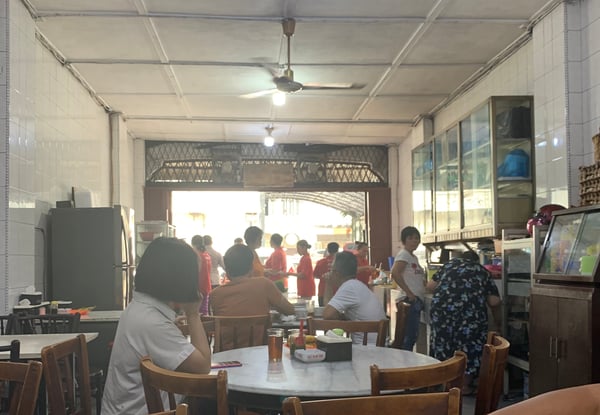 A humble coffee shop that packs a punch with its delicious dishes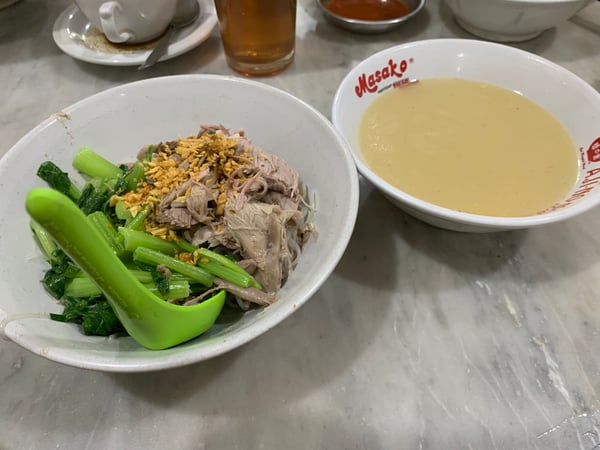 Local Favorite: Bihun Bebek (Duck Noodles) with Homemade Soup

Once we've finished our hearty brunch, we stopped by our hotel to drop off our luggage before heading to visit our customer who is in the automotive industry. After a fruitful meeting, we then had late lunch with our customer at another local eatery. This time, we had a taste of a variety of traditional Indonesian dishes - a mix of spicy and savory food.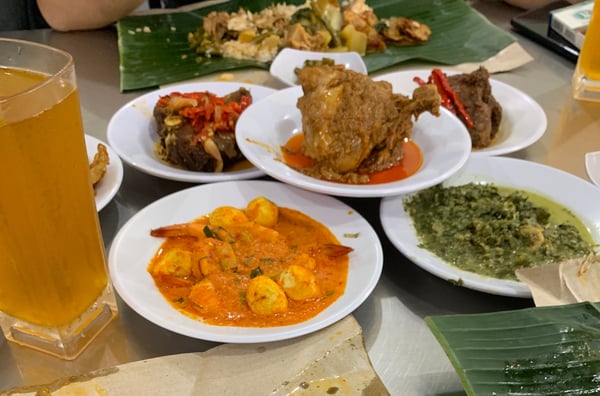 A variety of traditional Indonesian dishes
Fun Fact: Trailing only Thailand, Indonesia has become the second-largest market for motor vehicle production within the ASEAN (Association of Southeast Asian Nations) region. In 2018, approximately 1.05 million units of passenger cars were produced in Indonesia, followed by commercial vehicles, at around 288 thousand units.

We concluded our night in Medan with a late dinner at a popular seafood restaurant and retired to the hotel to recuperate for our early morning flight to Jakarta the next day.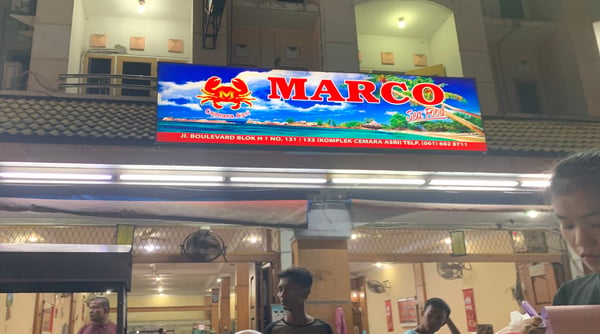 A popular seafood restaurant in Medan

On Day 2, after a good night's rest, we were on our way to Medan airport to catch our flight to the capital city of the country. We would be flying with Citilink, a domestic airline set up in 2001 to run shuttle services between Indonesian cities operating under aviation giant, Garuda Indonesia.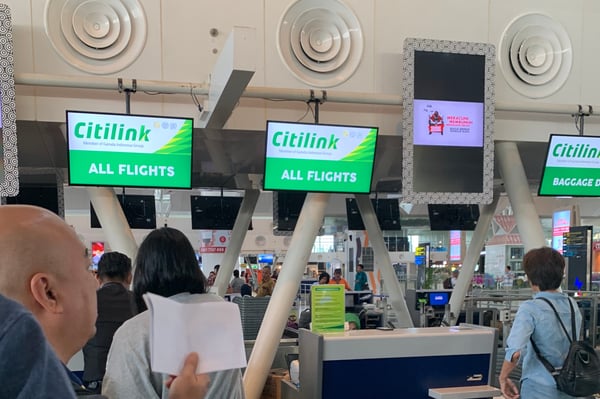 Waiting to check-in at the Citilink counter
Fun Fact: Indonesia has one of the world's largest and most dynamic domestic markets. Domestic traffic in Indonesia has more than tripled over the past 12 years, from less than 30 million in 2005 to almost 97 million in 2017. Citilink Indonesia's passengers-growth was recorded to have significant improvement over the last part of the decade. In 2012 Citilink Indonesia recorded up to 2.8 million passengers and in 2017 the airline hit a record high of carrying12.6 million passengers that year.
The total duration of the flight took about 2 hours and 20 minutes and we would be traveling in the south east direction, from one island to another. The entire journey was fine and we were able to catch a short snooze on the plane ahead of our busy schedule consisting of business meetings in Jakarta.
Upon arrival, we were greeted by our colleagues from our Jakarta branch office. The traffic congestion was heavier in Jakarta compared to Medan. The moment we left the airport area and entered the highway, traffic started to build up. It took us longer than expected to reach our destination.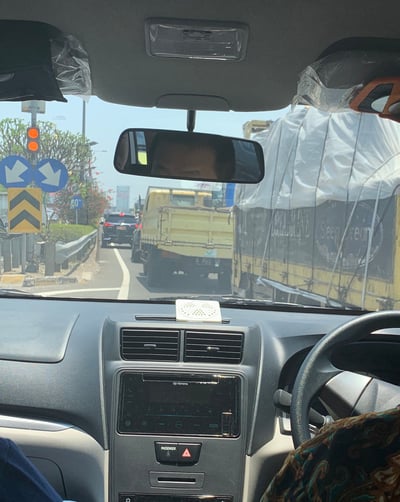 The highway was met with heavy traffic congestion in Jakarta


We finally made it to our next stop to have lunch with our business associates at an authentic Indonesian restaurant that serves an array of traditional dishes, akin to the local eateries we had in Medan, only this time we were being fed with a huge feast.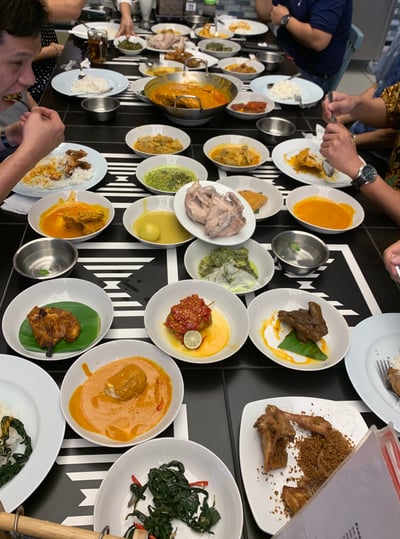 An Indonesian feast: An array of delightful traditional dishes
After the wonderfully wholesome meal, it was back to business with a packed schedule filled with customer visits. It was an insightful day for us as we had the chance to sit down with our customers, having a face-to-face interaction with them and listening to their feedback. Day 2 in Jakarta was an equally busy day as we traveled around the city center for client meetings.
On our last day in Indonesia, I had the opportunity to pay a short visit at our Jakarta branch office in the morning. It was lovely to meet our Indonesian colleagues in person as we have always only communicated on the phone or through email. Before we took off to the airport, we managed to squeeze in a quick meeting to debrief and discuss about our findings.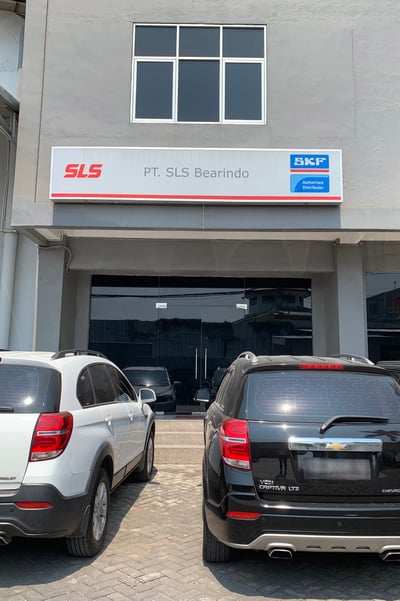 SLS Jakarta Office
After about an hour's drive from the office to the airport, it was time to bid farewell with our colleagues who have been very hospitable during our stay. Unlike many of the airports that I have seen, the airport in Jakarta retains its traditional architecture by adorning its interior with timber and marble.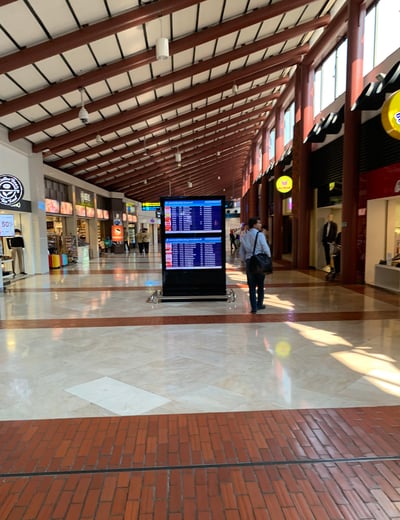 The interior: the departure hall of Jakarta International Airport
My short stay in this beautiful country was truly a palatable experience. It is fascinating that food connects to us on so many levels and with my experience with the local cuisine here in Indonesia, the richness and soul that these dishes brought gave me a feeling of warmth and comfort throughout the trip. I am really thankful to be given yet another amazing opportunity to explore two wonderful cities and learn more about the country.