Also known as mechanical bearings, these rolling elements are revolutionizing a multitude of industrial machinery from food to energy and beyond.
As Asia's Number 1 mechanical component distributor, the team at SLS Bearings is here to talk about all the ways bearings can and do revolutionize industries around the world.
From general ball bearings and roller bearings, these mechanical components are taking the axial loads and radial loads required to help increase the speed, efficiency and power of industries.
With this, the company team wanted to take you through 6 major industries that benefit from the smooth operation of decades worth of bearing evolution and application.
Bearings in the Energy Industry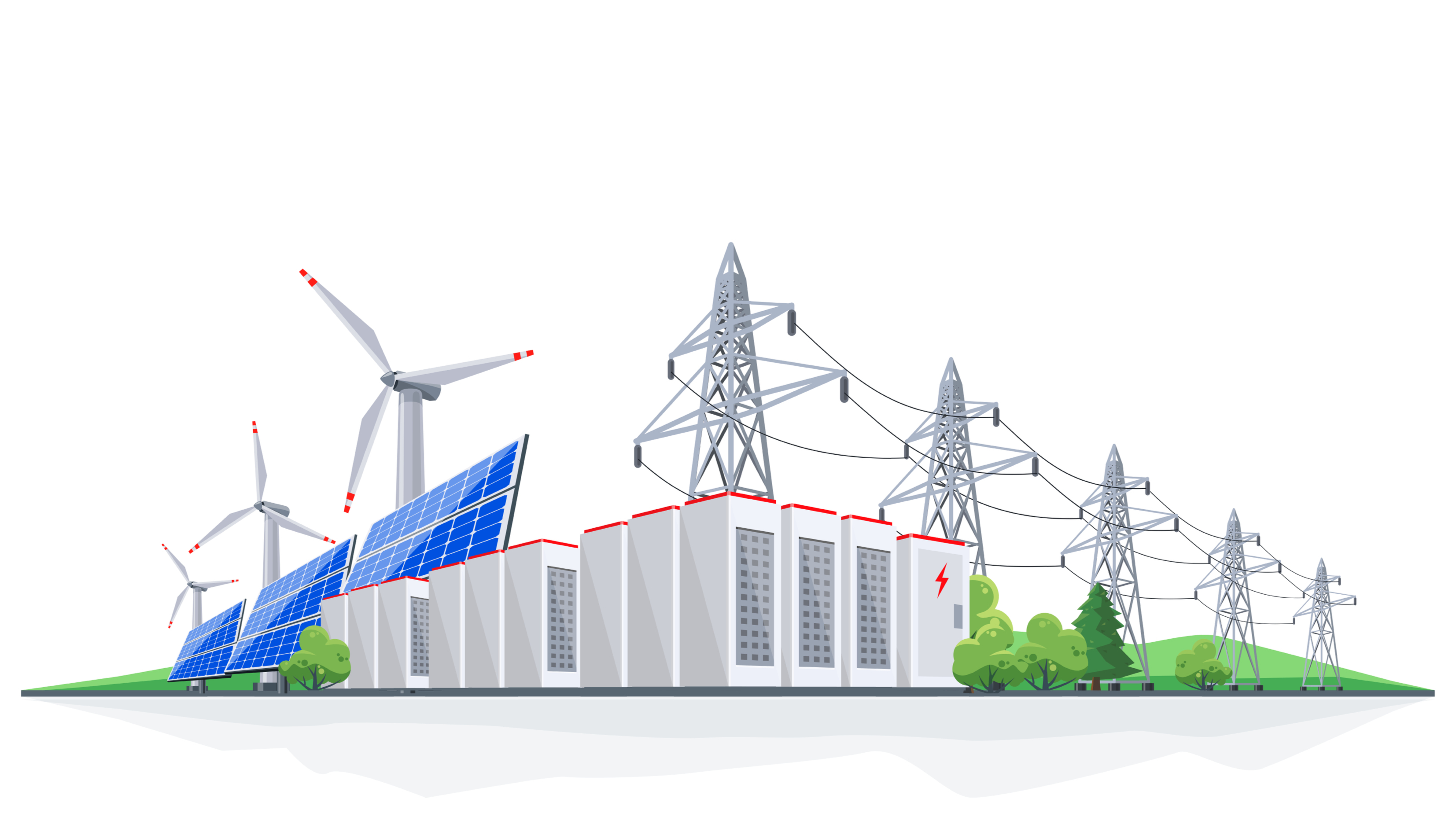 With the energy industry, it's the renewable sources that really see the benefits of the innovative and ever-changing world of bearings. From tapered roller bearings to the more classical ball bearings used within the generators of the turbines.
Wind turbines require bearings from the shaft and the propellers to the generating module. With this, bearings must be tailored to their role. They must enable frictionless movement, reduce thermal expansion, decrease heat energy loss and increase the overall performance of the turbine.
That said, bearings can also be an Achilles heel of turbines. Internal components of the bearing such as the rings, rolling mechanism, casing and lubricant all demand frequent maintenance. Otherwise, the turbine could experience detrimental downtime.
However, constant evaluations and improvements being made in the ball bearing help revolutionize renewable energy sources. For example, new breakthroughs with asymmetric spherical roller bearings can help improve the efficiency and transfer of power between motor and propeller for future turbines.
To find out more about the comprehensive range of bearings are used, read our other article "The Many Uses of Roller Bearings in Different Machines".
Bearings in the Office Industry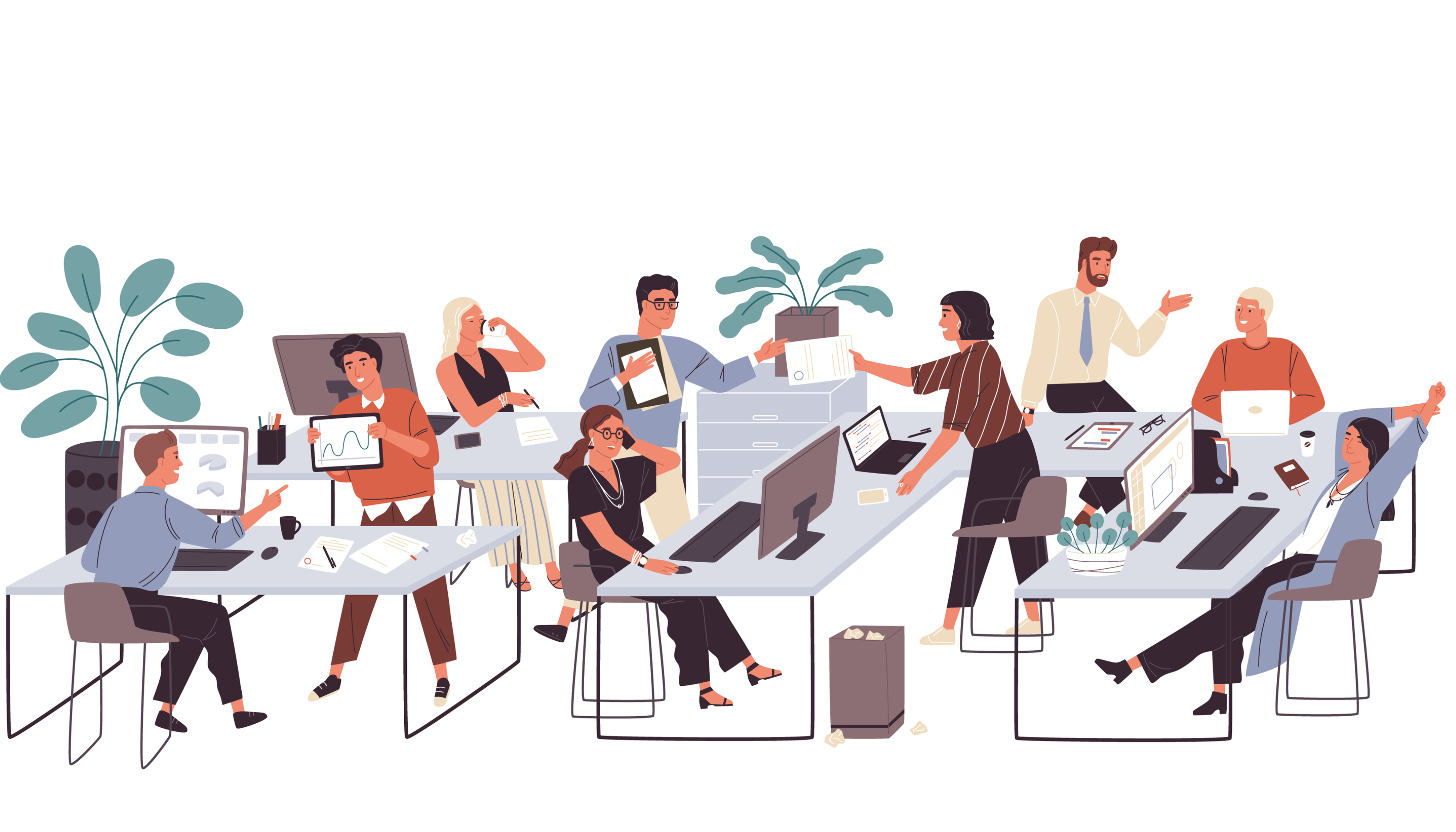 While it may not be the first industry that comes to mind when we consider a revolution in production, the office is a place where bearings make their mark. They're featured in a range of devices, big and small, conventional and non-conventional, all around the office to help with the smooth running of day-to-day operations.
A thing to note would be that bearings can be also found in:
Computers, Printers, Photocopiers, Fax Machines, Filing Cabinets, Refrigerators, Hard Drives, Air Conditioning Units, Taps & more…
The most common bearings found in these mechanical devices are small element roller bearings and generic ball bearings that help typical moving components do their job without friction or static build-up.
Most electrical components, for example, require some form of cooling system such as a fan to help ensure the boards doing all the work don't overheat and combust. Here, the fans need small mechanical components that deliver frictionless power transmission from the motor to the moving element.
And, without these bearings, we wouldn't have any of the electrical devices that help with the modern-day workings of the office. So, it's a little more than a revolution within the industry caused by simple components such as an inner ring, rolling element, raceway, outer ring, housing case and lubricant.
Bearings in the Transport Industry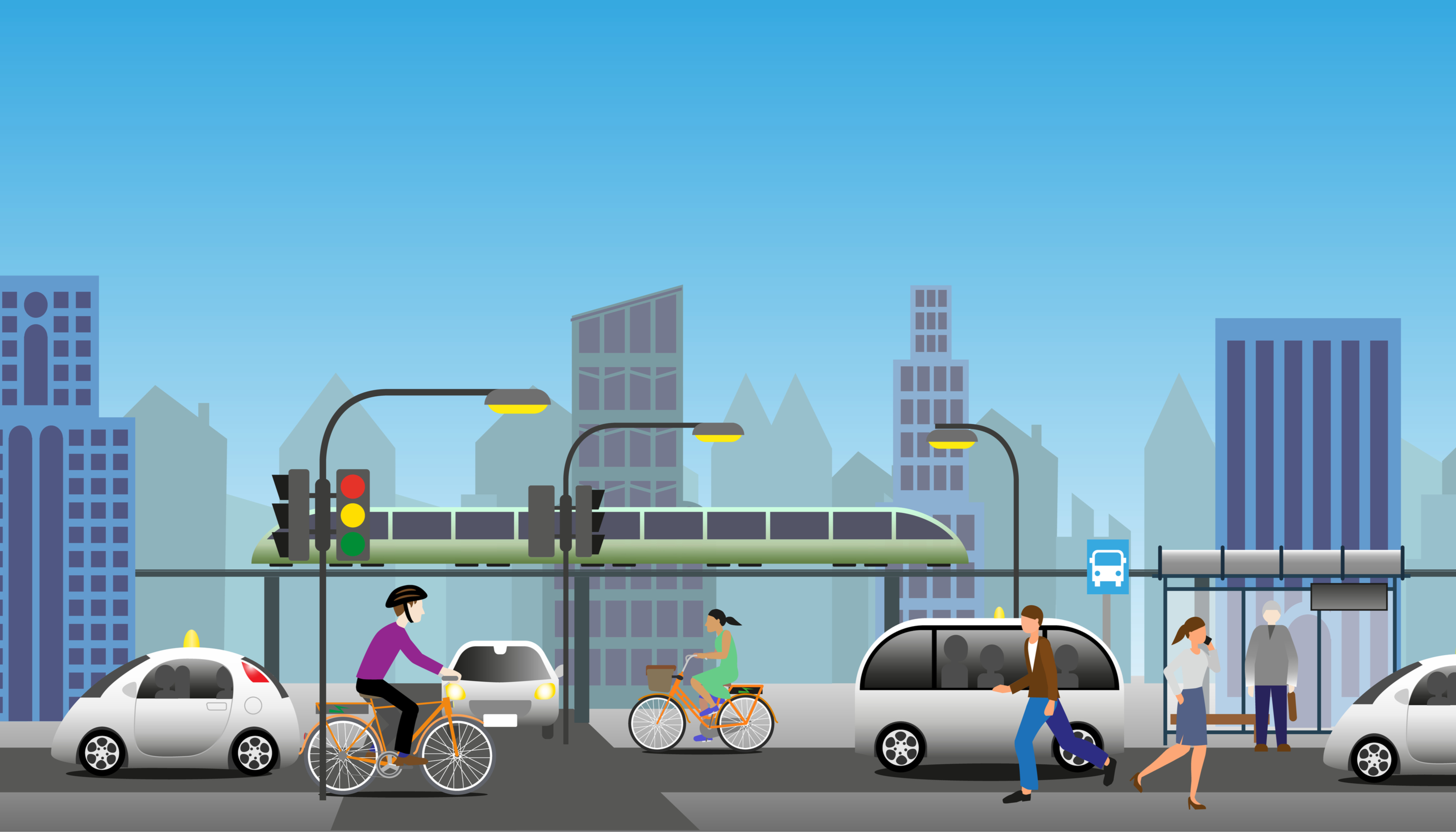 We could have said the automotive industry, but the transport industry can encompass all the areas where bearings are used in the process. Every turning wheel requires some form of bearing to connect the rolling element of the wheel to the non-rolling element of the chassis.
In fact, the history of the bearing stems in the transport industry with Leonardo DaVinci sketching the first-ever bearing-like module as part of his "Robotic Knight" invention in the 15th century. From here, perpetual advancements in technology and materials allowed the bearing to revolutionize what we know to be transport.
Whether it's a skateboard, a scooter, a bike, a motorbike, a car, a van, a truck, a train, a boat, a rollercoaster or even a plane. Variants of bearings are being used to optimize running efficiency, reduce resistance and improve the inertia of the transport vehicle.
Without a bearing attached to the wheels and motor, the engine will seize and the internal mechanisms of the vehicle will see considerable damage. For example, thermal expansion, heat damage, scratches, chips and more.
Bearings in the Medical Industry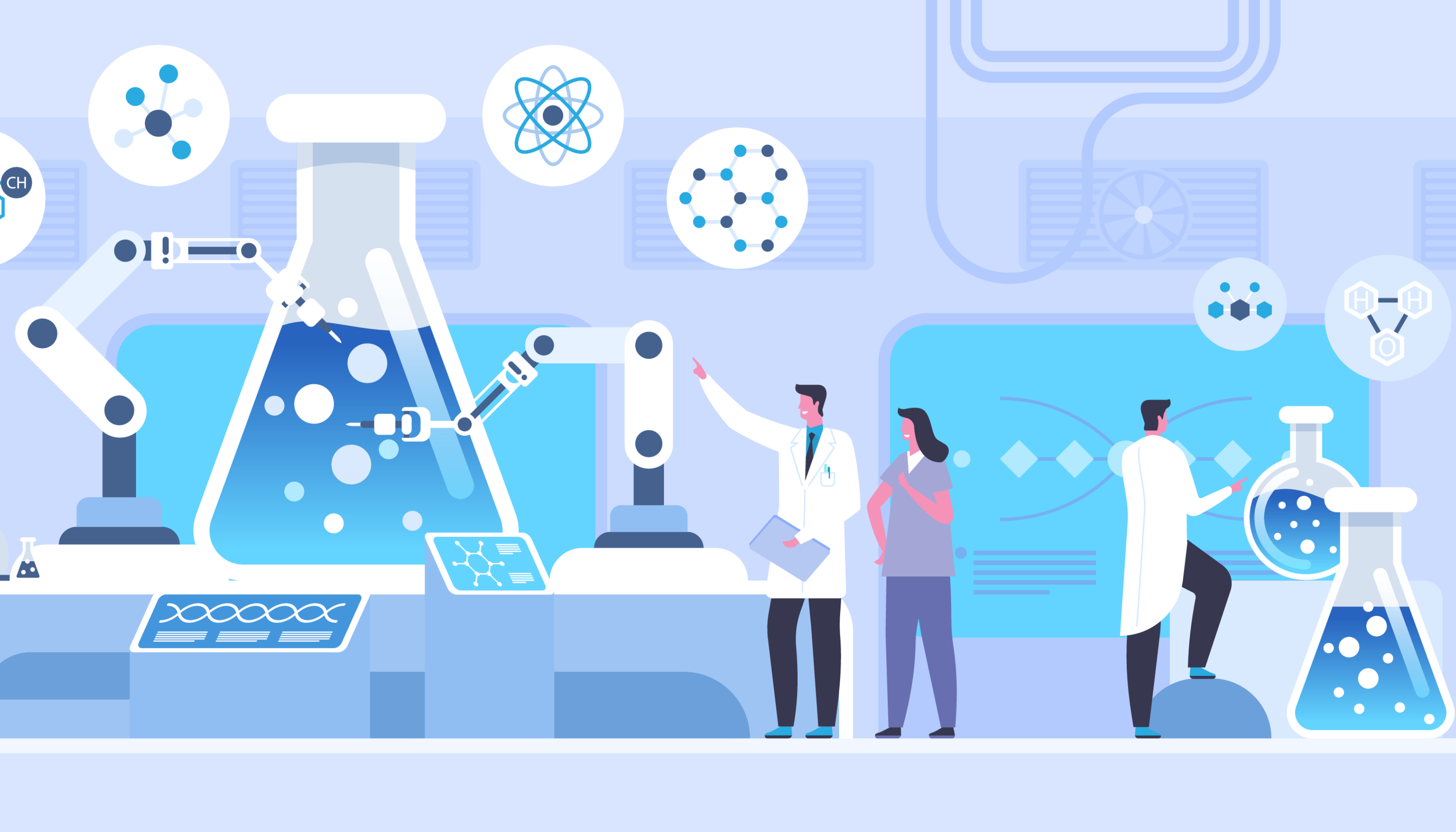 From surgery to dental and from laboratory equipment all the way to veterinary science. The medical industry is filled with several tools in need of bearings to ensure smooth power transmission and reliability is delivered.
There are several electrical hand tools and machines used in the medical industry that require miniature bearings in the rotating assembly. In addition to this, there are a number of specifications the bearing must adhere to in order to pass for suitable usage and functionality.
For example, they must have low noise, high-speed capabilities, low friction, low maintenance requirements, high reliability, resistance to harsh environments and chemicals and a long service life.
As a very strict industry, bearings must meet standards such as material, ball and cage assemblies, and lifelong lubrication and secure seals. With this, it's mainly stainless steels, ceramic and silicone used by popular brands like Browning, Kaydon, SKF and Timken to produce reliable medical supplies.
Many medical laboratory companies and health service providers will use power tools such as dental drills and surgical drills. The idea is to provide precision rotational friction in a way that helps speed-up laboratory and surgical processes and helps advance the health of the industry's patients. Without these bearings in place, we'd still be in the dark ages of using leeches and performing hammer-and-nail lobotomies.

Bearings in the Construction Industry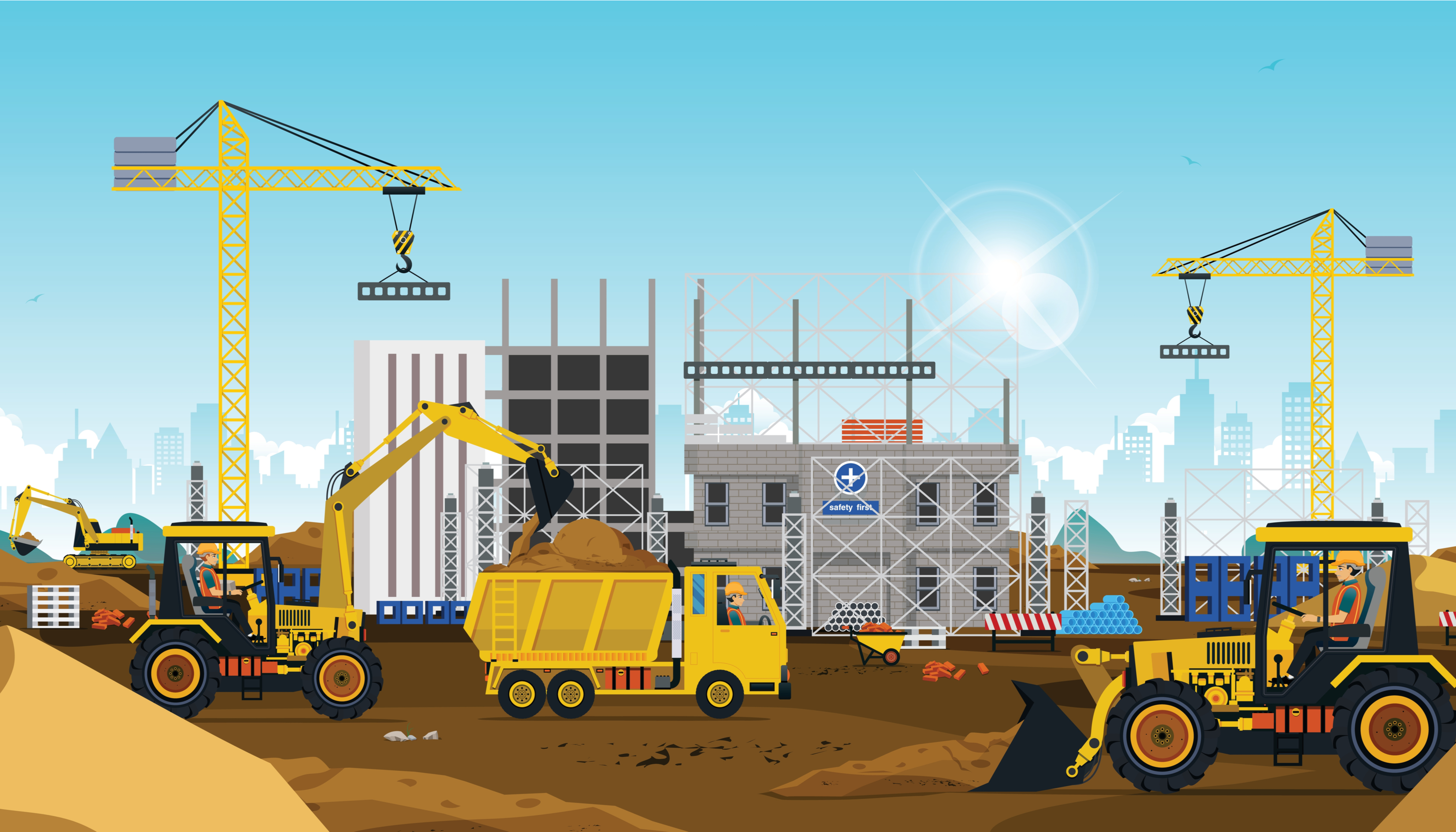 Looking back on the media, it was the ancient Egyptians who were first to display construction bearings. In their build of the pyramids alongside other historical landmarks, they would use large rolling elements to move building blocks.
Today, all-manner of bearings are used throughout the construction industry from being able to apply heavy pressures to building materials to being able to take the radial or axial loads of those same materials subjected to stress. There's also the machinery and tools that construction workers require to be able to complete their job on-site and to a high quality.
With this, each piece of machinery will have its own bearing fitted into the components to help it maintain frictionless power transmission from motor to moving element. Whether it's a ball bearing, a roller bearing, a tapered bearing, a self-aligning bearing or any other. Some examples of bearing types in construction machinery include: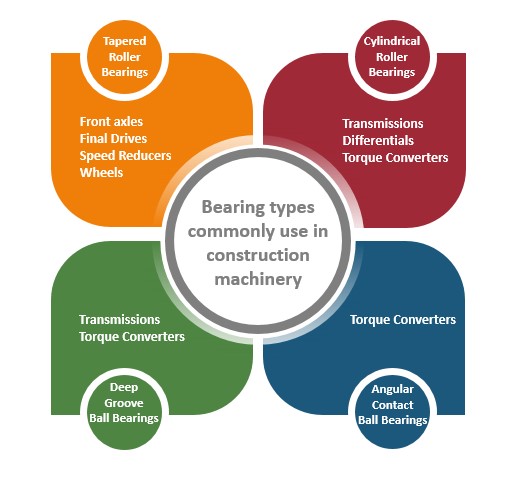 Given the harsh environments and high forces applied to the outer-and-inner ring, general steel balls or rollers would be used. These materials are much more durable and have simpler maintenance schedules than other rolling element materials such as glass or plastic balls. In addition to this, they need to be corrosion resistant with lubrication suited to the harsh environments containing dust and dirt. Therefore, grease-based lubricants are a good choice.
To learn more about lubrication types and why they're important, read our other article "The Importance of Lubrication in Bearings and Other Components".
Bearings in the Food Industry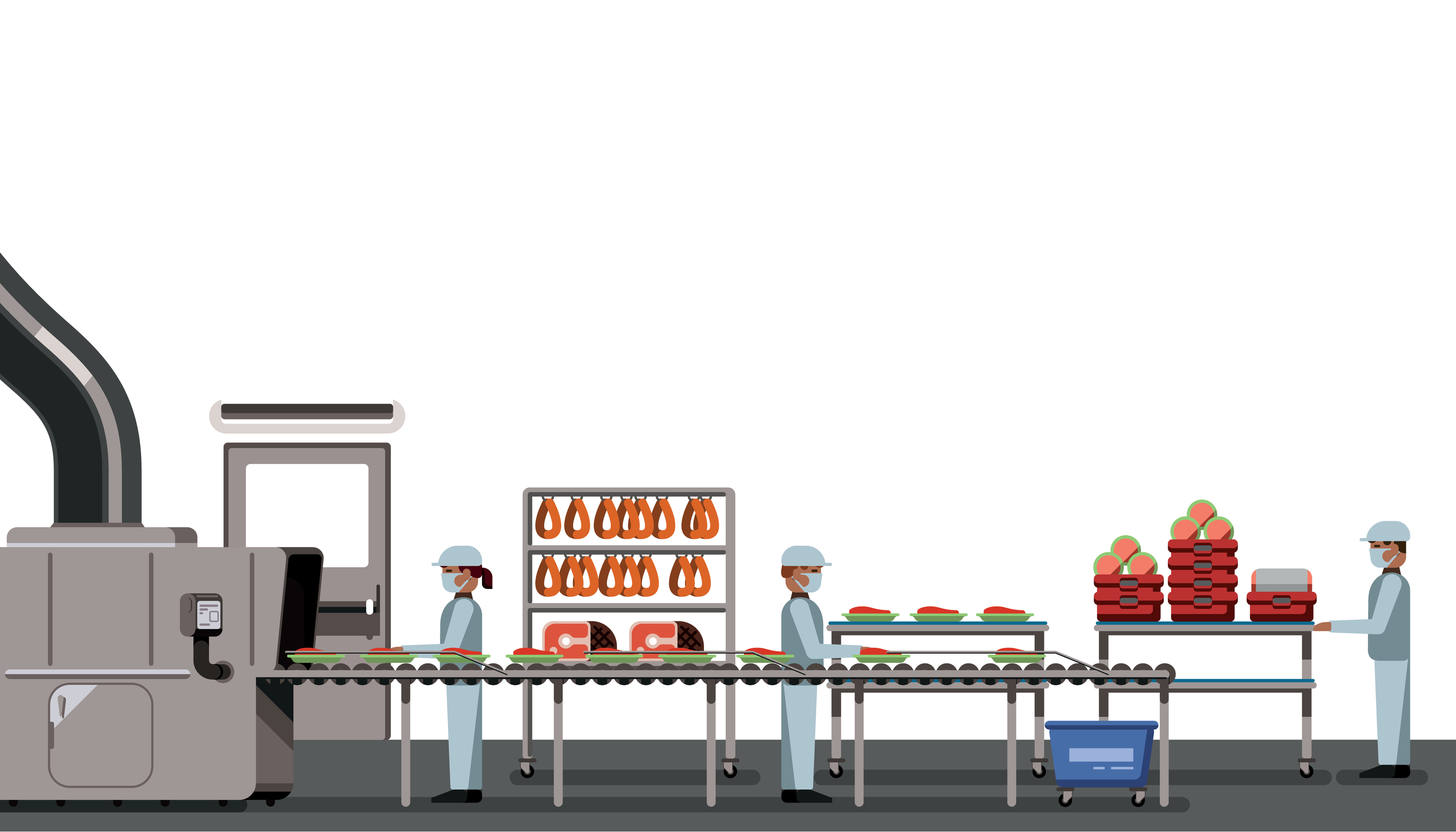 In every aspect of food production from farm to plate, there are bearings in use. The machinery required to harvest the produce, the distributor vehicles needed to transport it, the conveyor belts used within the factories, the packaging machines for storage, the refrigerators used to stock it, the check-outs in the store and the microwave at home to cook it.
With sustained advancements in technology, the food industry can keep up with the growing population across the globe. However, it's largely made possible by the bearings in every shape and size working in the mechanical components of each stage.
Notably, the bearings used range from thermoplastic and stainless steel to wash down and specialty, but the lubrication used for all is largely solid external lubrication. This is because ball and cage assemblies must contain food-grade lubricant to increase operations, decrease potential downtime, reduce corrosion, improve the rates of maintenance and reduce contamination between food and component.
The food industry, however, is full of contaminants from food pieces that slide along conveyor belts.
Other areas you'll find bearings, every day:
Transmission Gearboxes, Automatic Doors, Mechanical Watches, Bicycles, Fishing Rods, Remote Control Cars, Bar Stools, Games Consoles & Fans.
So, it's safe to say that the common bearing isn't just revolutionizing industries, they're revolutionizing life. And, without Leonardo DaVinci working his magic over half a century ago, or the intelligence of the Ancient Egyptians, we wouldn't have many of the everyday objects and bits of technology we do.
To learn more about the exact types of bearing you need to revolutionize your industry, check out or articles:
Contact us now at contact.us@slsbearings.com.sg to talk about where bearings could improve your processing, how they'll do it and which bearings you'll need for the job. The team here in Singapore are also on-hand to provide any maintenance requests on bearings and other mechanical functions to ensure the smooth running of operations.