Product Spotlight: Simplified Motion Series (SMS)
Festo's Simplified Motion Series gives you an automation solution that bridges the gap between easy-to-install pneumatics and smart electric automation. It provides a continuous flow of information from the workpiece to the controller and the cloud.
For instance, in the food and beverage industry, manufacturers may integrate automation in sorting, distribution and filling applications as they require large amounts of manual labour to operate. As such, productivity will be enhanced if the process is automated. Each process can be automated to do its job at specific intervals using sensors, actuators, and electric controls.

As part of the series, the electric cylinder unit EPCE is ideal for fast movement in sorting, distribution, aligning, pushing, applying, separation, and testing applications or any applications where space is at a premium. The complete EPCE solution consists of integrated compact cylinder, motor and controller. The innovative interpretation of its toothed belt technology ensures maximum dynamic response and minimal positioning times.
Festo's SMS comes with great benefits for manufacturers which include:
Simplified functionality - They are optimised to handle simple movements between two mechanical end positions without sacrificing motion quality.


Space-saving - The SMS includes linear and rotary electromechanical actuators pre-assembled to the integrated motor — a design that eliminates the need to install any additional components in your control cabinet.


Easy to commission and operate - A true plug-and-play system allows direct parameters adjustments without having to use additional software, computers, or accessories.


Efficiency boosts sustainability

Leading companies have already defined clear CO2 targets for their products. Implementing these requires machines that achieve significant energy savings compared to previous models. That is precisely why Festo offers the MSE6 series a solution that is unique on the market and demonstrates how products that are available immediately can create significant added value in digitalisation and energy efficiency.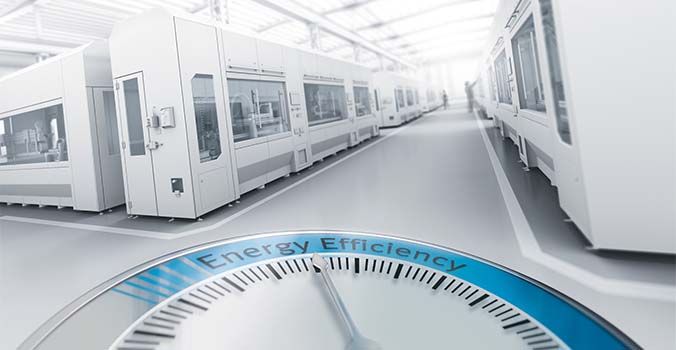 Energy efficiency modules MSE6 can contribute to energy optimisation in virtually every industry that has a high degree of automation, whether it is integrated in or separate from an existing service air preparation unit. The energy efficiency module MSE6-C2M combines pressure regulator, on/off valve, sensors, and fieldbus communication in one unit. It monitors the compressed air consumption, shuts off the compressed air after production has stopped for a certain amount of time, preventing the system pressure from falling below a specific stand-by pressure level. All modules of the MSE6 series are connected to the machine control system and detect and report leakages that occur after the system has been shut off.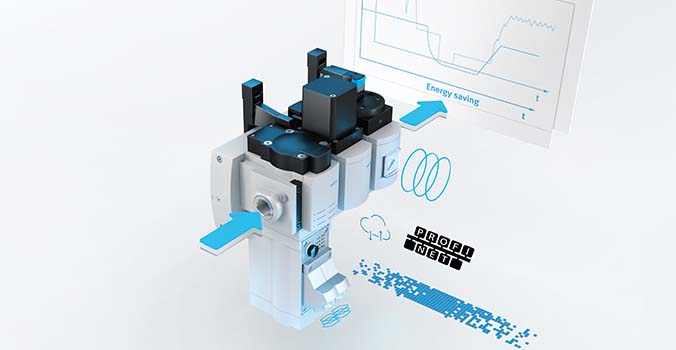 A more energy efficient compressed air system brings about an increase in production capacity, lower unplanned production downtime, a more stable production process, and fewer rejects thanks to constant production quality and maintenance of an optimised machine status. By ensuring that machines and systems consume fewer resources and lesser energy, we can reduce CO2 emissions as well as operating costs. This increases the sustainability of production processes and overall productivity.
Interested to know more about Simplified Motion Series or Energy efficiency modules MSE6?
Together with SLS, Festo works with you to develop automation solutions for the process industry and advise you on everything from engineering to trouble-free operation. At SLS Bearing, our dedicated team of experts is committed to providing personalized assistance and guidance to help you select the produce that align with your specific needs. We are here to offer a seamless purchasing experience and address any inquiries you may have.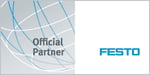 Festo is a global player and an independent family-owned company with its head- quarters in Esslingen am Neckar, Germany. The company has become the global market leader in its sector over the past 60 years thanks to its innovations and problem-solving competency, as well as a unique range of industrial training and vocational education programs. Festo supplies pneumatic and electric automation technology to 300,000 customers in the field of factory and process automation in over 35 industries.