What do a famous painter, children's toys and a hand-made wooden musical instrument have in common?
This may come as a surprise to some- they are all associated with bearings in some ways.

To many, when you think about bearings, they are known to be used mostly in industrial and automotive settings, such as factories and motor vehicles. You're not wrong; bearings are essential components in many of these applications, but it may then surprise you that bearings actually have some interesting facts about them, and we are delighted to share these fun facts with you.
1. The Inventor of Ball Bearing
The first known discovery of a ball bearing type device was found in the Roman Empire abut 40AD, this was a simple rotating table with balls underneath, presumably to allow the people eating at the table to simply rotate the table to get at other foods.
The next known mention of any type of ball bearing was almost 1500 years later. The man behind the invention of ball bearing was not who you think he was. He was many things- A famous artist, a philosopher, a mathematician, and also an inventor. If you haven't been able to guess who he is, we'll give you a hint. He was well known for his painting "The Mona Lisa".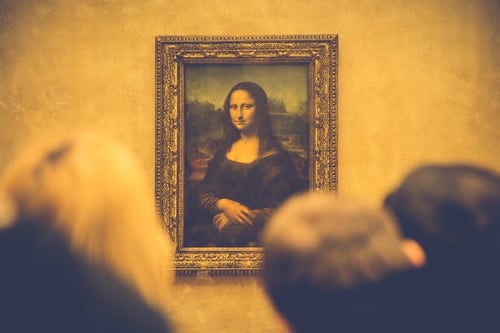 Portrait of Mona Lisa
You might have guessed it by now. The inventor of ball bearings was none other than Leonardo Da Vinci. Creating the ball bearing between the years 1498-1500, he designed it to lower the friction between two plates that would be in contact in his other famous design for the Helicopter. His helicopter would never have flown as humans back then did not have anywhere near the power to weight ratio necessary to lift themselves against the force of gravity, their power to weight ratio far exceeds that of humans. Although the helicopter design went down like a lead balloon, the ball bearing is a different story!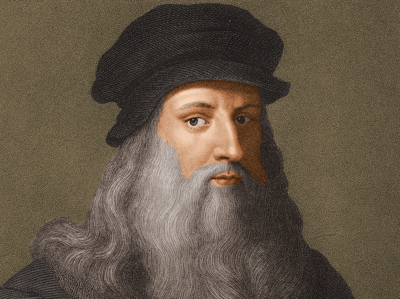 Self-portrait of Leonardo Da Vinci (Stock Montage/Getty Images)
100 years after Leonardo's design, Galileo Galileo would also mention an early form of ball bearing. It wouldn't be until 1792 that there was a patent filed for the "modern" ball bearing – it was granted to the Englishman Philip Vaughn in 1791.


(Source: www.LeonardoDaVinciInvention.com)
2. Bearings in Everyday Items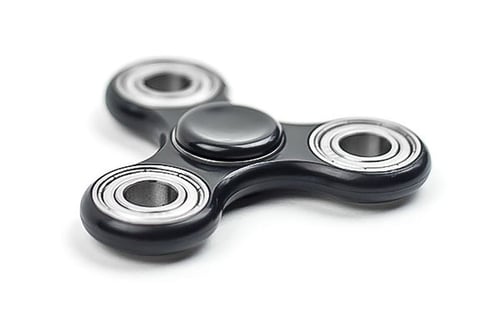 You may not know this, but bearings are virtually everywhere and can be found in everyday objects. Essentially, bearings are crucial for creating a smooth flow of motion and nearly everything that has moving parts will require some type of bearings.
Bearings in Toys
Any toys with wheels of components that roll or spin, will have ball bearings as part of their design, such as the huge hits- fidget spinner, skateboards, roller-skates, scooters, yo-yos, skipping ropes and remote-controlled cars (there are even bearings in the remote-control itself). Bearings in these toys allow for high-speed, efficient functionality and safety,
Bearings in Home Appliances
Since most of the appliances in our homes are stationary, it is hard to imagine they would require bearings, but if you really think about it, there is the spin-cycle in your washing machine, or the rotating tray in your microwave ovens, both of these features need bearings for proper operation. The door on your refrigerator and garage use bearings, allowing to open and close smoothly on its hinges. Other items that use bearing mechanisms are blenders, fans, air conditioners, and hot tubs!
Bearings in Electronics
As with all the previous examples, electronic gadgets such as your DVD or Blu-ray player, video game system, laptop and hard drives, anything that has a spinning or movable component will have various types of bearings to ensure the parts keep functioning correctly. Bearings are such a crucial part of your electronics that without them, they would fail.
(Source: http://www.bearingcentre.net/)
3. The World's Largest Bearing

In 2017, it was reported that Huisman, the worldwide specialist in lifting, drilling and subsea solutions, is currently producing the world's largest bearings at its production facility in China. These two, 30m diameter, bearings are meant for world's largest Tub Cranes: the two 10,000mt Huisman designed cranes which are under construction for Heerema's new semi-submersible crane vessel 'Sleipnir'.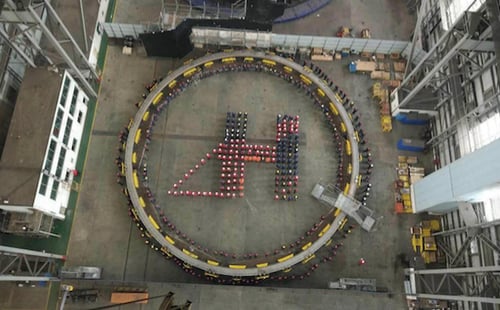 In-house production of 30m diameter bearings at Huisman China
Unlike traditional Tub Cranes, which make use of either bogies or large wheels for their slew system, the Huisman designed cranes make use of large bearings of own design which are manufactured in-house. The benefit of a bearing is that it allows for a substantial weight saving of the crane. The design of the bearings allows for inspection of the rollers without disassembly of the bearing.
The assembly of the first bearing has been completed at Huisman China, the assembly of the second bearing is currently in progress.
(Source: https://www.bearing-news.com/)

… and The Smallest!
In 2015, Japan's Minebea Co., Ltd. was awarded this distinction for designing and commercially manufacturing the smallest ball bearing that has an outer diameter at just 1.4978mm. Its steel ball bearing was awarded the GUINNESS WORLD RECORDS title of smallest commercially available steel ball bearing.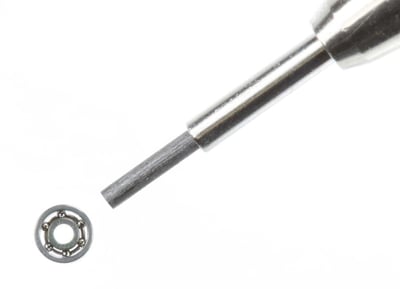 The dimensions of this record-breaking bearing are 1.5mm in external diameter, 0.5mm in inner diameter, and 0.65mm in width, with six steel balls and supporting retainers and are used in the tourbillon mechanism in the highest-grade mechanical watches in Japan.
The design, development and manufacture of tourbillon mechanisms are considered one of the most difficult parts of watchmaking. Their delicate axels were traditionally supported by jewels such as ruby, but Minebea's miniature ball bearings are small enough to be used for an application considered epoch-making among the independent watchmakers in Switzerland.
(Source: https://www.businesswire.com/)


4. Bearings Used In An Uncommon Application
Creativity has no limits! Artists are constantly breaking barriers and transcending music. In this occasion, bearings were being used in quite an unusual application, and the result is fascinating.
A Swedish DJ, Martin Molin handcrafted a beautiful wooden instrument that used 2000 ball bearings to make music. Known as the "Wintergatan Marble Machine", it consisted of more than 3000 moving parts and included a marimba, bass guitar, kick drum and vibraphone, as well as other instruments.
Hand-made from scratch, the impressive wooden instrument took 14 months to make and was packed full of pulleys, levers and gears. Together with the marbles and a 32 bar loop central wheel, the music box can be programmed to play dozens of different musical notes. His YouTube video showcasing the music machine has since garnered more than 126 million views.

An absolute stunning invention by Swedish DJ, Martin Molin
Bonus Fact: Bearings Won the World's First Bicycle Road Race
In August of 1869, a Parisian bicycle mechanic named Jules Suriray patented the use of a radial-style ball bearing he had developed for bicycles.
Just over three months after Suriray received his patent, the ball bearing he created underwent a rigorous and well-publicized test during the world's first major city-to-city bicycle road race. This inaugural race covered approximately 80 miles between Paris and Rouen, and one of its participants – an Englishman named James Moore – rode a bicycle that had this type of ball bearing fitted onto the oversized front wheel.
Moore won the race and his first place medal was no doubt thanks to the new bearing that had been fitted to his bicycle! This momentous victory helped highlight the advantages of Suriray's invention.
Pictured below: James Moore (right) with his Suriray bicycle. and runner-up Jean-Eugène-André Castera (left)


In the many years since Suriray's device and improved versions of it have continued to play a vital role in the development and uses of the bicycle.
(Source: https://transportationhistory.org)
Bearings are significant in applications from every kind of industry. Here at SLS, we have a team of experts who are ready to assist you with your exact needs. To learn more, please contact us today.